I wrote this up a little while ago because I was inspired by another article I saw that failed to mention any all-star game before 2006. For those of you folks who have been die hards since the New York Mets were established in 1962 you probably remember some of these memories from the 60s and 70s and of course beyond those years.
1967- In the 1967 All Star game Terrific Tom Seaver closed out the game in the bottom of the 15th inning. NL won 2-1.
1979- Lee Mazzilli hit a pinch hit home run off of Jim Kern in the 8th inning at the Kingdome to tie the game at 6-6. The NL went on to win 7-6.
1984- Dwight Gooden struck out the side. And in 1986 he was the youngest pitcher to start the all-star game. 21 years, seven months and 30 days old.
1996-  Lance Johnson lead off for the NL and went 3-4 with a double and a stolen base. The NL won 6-0.
2006- David Wright hitsa 2nd inning home run to left field to tie the game 1-1. He also participated in the HR derby.
2006– Beltran went 2-4 in the game with a double and a stolen base. Had Hoffman not blown the game in the top of the 9th inning, Beltran would have been on his way to winning the ASG MVP award.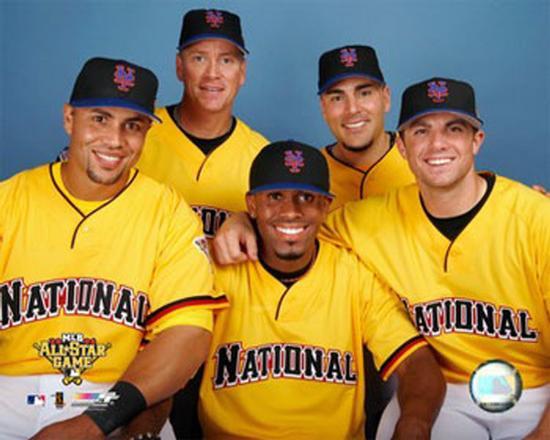 2007- Jose Reyes lead off for the NL and went 3-4 with a double and run scored that game.
2007– Carlos Beltran went 2-4 and hit a triple off of Justin Verlander to deep right center field at AT&T Park.
2010– David Wright went 2-2 with 1 RBI and a SB (off of Verlander). The Nl won 3-1.
2013- Matt Harvey pitched 2 scoreless innings against the AL.
2013- David Wright had 1 of the 3 hits in the ASG. He was also in the HR derby at Citi Field. Cool moment. Yoenis Cespedes won the HR derby as an Oakland Athletic.
Recent All- Star selections:
2015– Jacob deGrom strikes out the side on 10 pitches.
2016– The Mets had 4 All-Stars in 2016 but none of them played.  Yoenis Cespedes, Noah Syndergaard, Bartolo Colon and Jeurys Familia.
2017– Michael Conforto went 1-2 in his first All-Star game. The only Met selected.
https://www.mlb.com/mets/news/mets-michael-conforto-singles-in-all-star-game/c-241777482
What will happen in 2018 for Jacob deGrom?