We've seen some things. Things we can't un-see. I mean to say that the Mets have been difficult to enjoy. Like, I love the Mets, but I'm hate-watching them right now the same way that enabled me to begin, and finish, Pretty Little Liars. "A" isn't who we thought! Or they were! Who knows, man. Point is: I'm here to dish out the awards the Mets have wholly earned.
 The award for Who? Her?, which is totally sponsored by Arrested Development (it's not) and given for Most Outstanding Wallpaper Player Who I Didn't Remember Was On the Roster, goes to Chris Beck for lasting as long as he did, eliciting the most "Who? He's still here?" reactions out of twitter. He was only recently DFA'd.
The coveted I'm Still Trash Award goes to the man who most fulfills the name of the award, and brings out the worst of the worst in Mets fans. Naturally, that goes to damn-near-the-worst-position-player-in-baseball, Jose Reyes. If anyone hasn't reminded you lately, he's the guy who threw his wife through a glass door, was released for doing so, and the Mets welcomed back with open arms.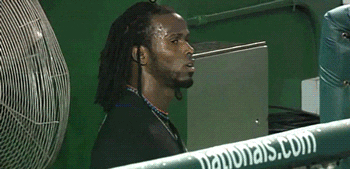 The Please, Give Me to a Contender Award goes to Asdrubal Cabrera who. He's at the top of the leader board in most offensive categories for the Mets and just aggravated an injury just enough to put a dent in his trade value—but only big enough that the Mets can't maximize the return from a good team.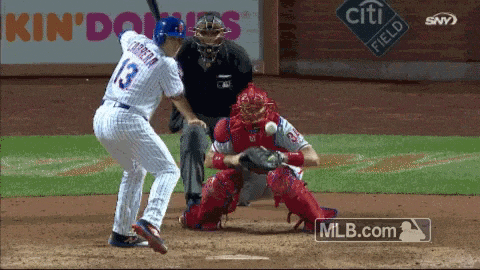 The Don't Hug, Me I'm Scared Award goes to Jason Vargas. Take one look at him on any promotional material—or, hell, on the mound—and you'll see that he can't help but always look terrified. Reminder, Jason, green is not a creative color!
The Last Year Was Obvi a Contract Year Award goes to Jay Bruce, who has had possession of the award since the beginning of Spring Training and has been using it as a foot massage gadget.
The Where in the World is Carmen San Diego Award goes to Jacob Rhame. Honestly, they say he was just returned back to Las Vegas, but there's always a chance he'll show up in the Mets major league bullpen tomorrow, and that's something. (No lie, while in the process of sharing this post, Rhame was brought back to the Mets. Again.)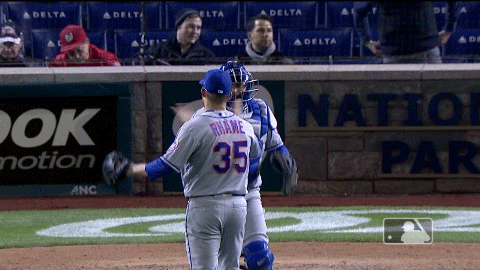 The I'm Not Jeff McNeil award goes to Ty Kelly. It's likely he'd left-swipe this award, but he can't possibly left-swipe faster than the Mets front office who refuses to promote the mashing McNeil. It's not Ty's fault he received this award, but it's his to keep.
The Stunted Growth Award was a tough decision. I almost needed a mental day to make it up decide. I considered awarding it to Amed Rosario, but no one has been personally victimized more than Dominic Smith. Nothing says we believe in your abilities! like the manager publicly stating they see you as a bench piece.