I wrote this article in 2017 and I feel like it still remains relevant today:
David Wright has been a New York Met since 2001 when he was drafted in the 1st round as the 38th pick. Every Mets fan looked forward to his Major League Debut. He was the Mets top prospect. Several clubs at the time have asked about Wright in trade talks, particularly the Kansas City Royals, who were looking to trade Carlos Beltran for an impact prospect. They eventually became teammates in 2005.
David Wright's scouting report prior to the 2003 season:
Scouting report:
Wright is a solid all-around athlete. His weakest tool is his running speed, which is average. But he has excellent instincts on the bases, and has shown he can steal a base. His aggression on the basepaths has increased as his confidence has grown. Defense is another strength. Wright has above-average range, a strong arm, and soft hands. Some scouts believe he could be a Gold Glove at third base with more experience. But where Wright really stands out is with the stick. His strike-zone judgment is outstanding. He shows power to all fields, but can go the opposite way when pitchers try to pound the outer half of the zone against him. He handles fastballs and breaking balls equally well. His hands are quick, enabling him to deal with inside pitches. He should hit for average and power at all levels. Scouts say that Wright has no real weaknesses. His main problem in past seasons has been streakiness, especially in cold weather, but he's been incredibly consistent so far in 2004. His work ethic is exceptional and he loves the game.
On July 21, 2004 Wright made his debut with the Mets at Shea Stadium against the Montreal Expos. Through his professional career he has been called "Captain America" because of his heroics in the 2009 and 2011 World Baseball Classic for team USA.
With all the criticism circulating Wright and his health, lets take a step back for a moment. Wright has been the caption of the Mets since 2013 and holds most of the Mets franchise records. In 2007, he put up career numbers and probably would have won the MVP award if they didn't collapse that year.
For the "fans" who are begging for Wright to retire, I question your loyalty to this team. With what our caption has gone through to be on the field has been a struggle for everyone to watch, including his teammates. He loves this game and this team. Retiring would be taking the easy way out and David does not have that kind of demeanor.
Wright deserves respect from Mets fans. It is not his fault that during his prime years the Mets were in rebuilding mode. They set no foundation to protect him in the lineup and he was forced to have a heavy work load.
They built Citi Field based around one of their franchise players named Jose Reyes. Wright's home HR's numbers dropped significantly because of how deep right center field was. I never understood why they would have those dimensions when Wright drove the ball in that direction.
After Reyes left for Miami in 2012, Wright was surrounded by minor leaguers in a big league lineup. Carlos Beltran was on the disabled list for a good portion of his later years with the Mets and Daniel Murphy wasn't the super hitter he is today. Therefore Wright was not protected at all in the lineup. He couldn't do it all by himself.
The Mets wasted Wright's prime years and now he is trying to make up for that. That is why he works so hard regardless of his condition. He makes no excuses at all. This is the guy that you want on your team.When things were hard for the Mets, Wright was always there with a smile letting us know it was going to be okay.
Fast forward to 2018 and Wright has not played in an MLB game since 2016 due to set backs from his spinal stenosis, neck surgery and back problems. He is currently rehabbing in Las Vegas and it was just announced that he will be joining the team in San Francisco but will still remain on the disabled list.
The Mets have recouped most of his contract from insurance so they wouldn't be losing money if he does in fact make a comeback to the big leagues.
UPDATE: David Wright will be activated on September 25th and start at third base on September 29th for the final game of his career.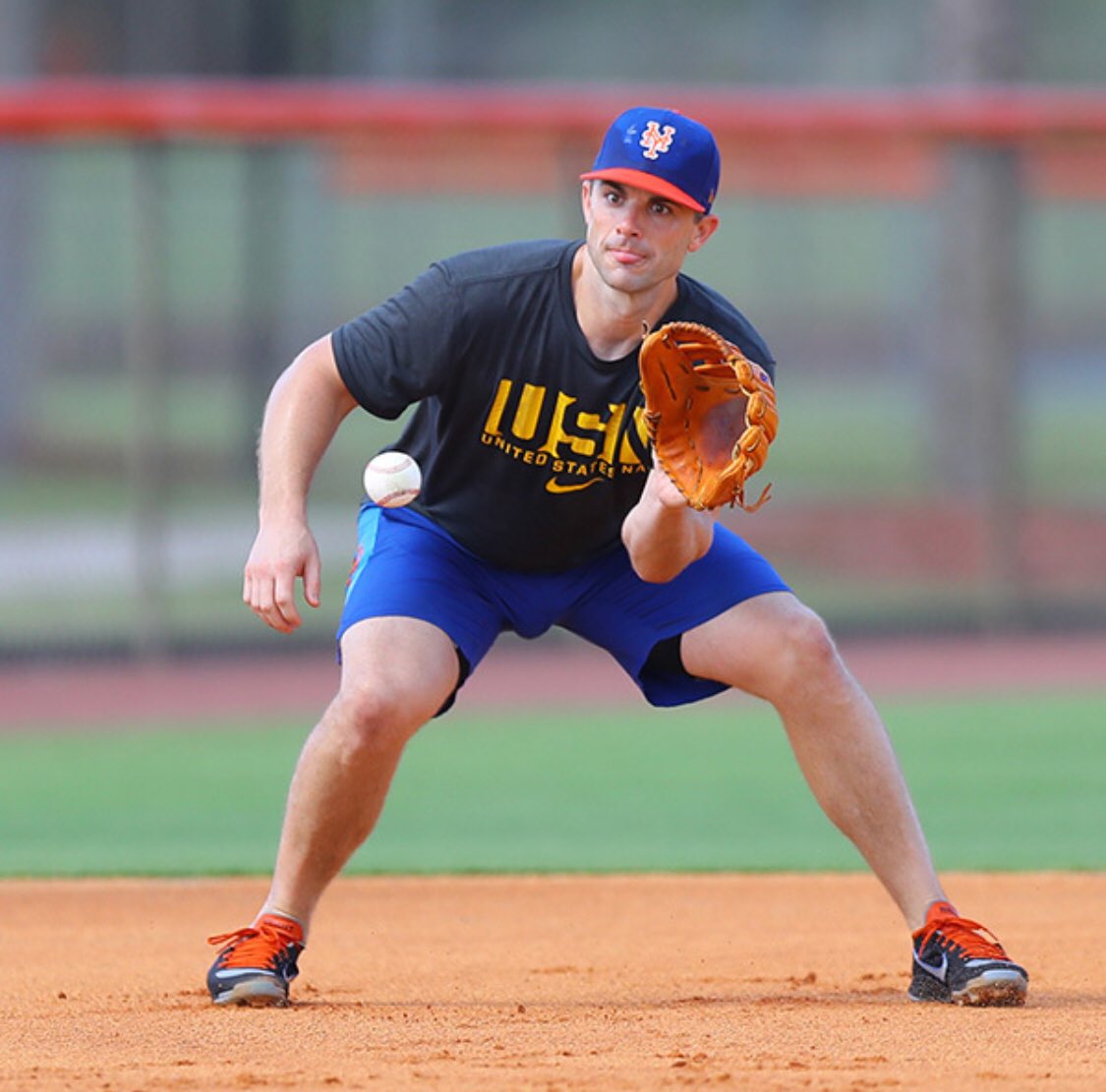 Thank you David for continuing to show love for this game, despite the fact that many have told you to give up when obstacles were in your way.