The New York Mets entered Port St. Lucie, led by new general manager Terry Collins, with hope and optimism after spending minimally in the off-season and touting the returns of healthy players, such as Jay Bruce, Anthony Swarzak, and TJ Rivera. But most importantly, they spoke of the team's top prospect Peter Alonso, and how he would help ticket sales in the franchise's first year in Syracuse, where he promptly spent the whole season.
The team ran out the same rotation, brought back Jeryus Familia and Oliver Perez for their bullpen, and tried to convince us all that Juan Lagares would be healthy for the entirety of the 2019 season, where he played only 27 games. The Mets started the season 12-5, their fifth straight season with a great start, and ended May at 19-10, placing them first in the NL East.
After falling into the trap of false hope for the third straight season, Mets fans were all on the hype train after they finished May 34-24, which was still best in the East. At this point, Michael Conforto, Brandon Nimmo, and Jacob deGrom were all on pace to make All-Star Game appearances, and the Mets were also on a playoff pace. But when June came along… the Mets tripped over their own feet again. The Mets went 0-28 in June and every active player on the roster got injured.
Some injuries of note included when Michael Conforto disconnected his retina when he dropped his phone while reading about Duaner Sanchez's cab story upside down, Todd Frazier who tripped and fell into Toms River, spraining his ankle. Noah Syndergaard, who while shaving his hair, got cut on the back of his neck and proceeded to get an infection, missed some time. Yoenis Cespedes, after re-learning how to walk, strained his neck when he accidentally put on too many diamond chains. Keith Hernandez was also diagnosed with "flaming ear canals", which took place when the Mets fundies were so bad, HOW BAD WERE THEY? They were so bad that Keith Hernandez had literal smoke coming out his his ears on live television. Promptly, Keith grunted and muttered "oh boy" under his breath.
And arguably the most amazing stat from 2019 was the 28 dropped popups in the outfield! When asked why this happened, Jay Bruce cited not knowing where the ball was because Hansel Robles was not on the team to point them out. Legend says that Hansel always pointed up as a symbol to his next career move.. as an  Angel… of Los Angeles of course. The Mets somehow missed Robles' finger, and his overall presence.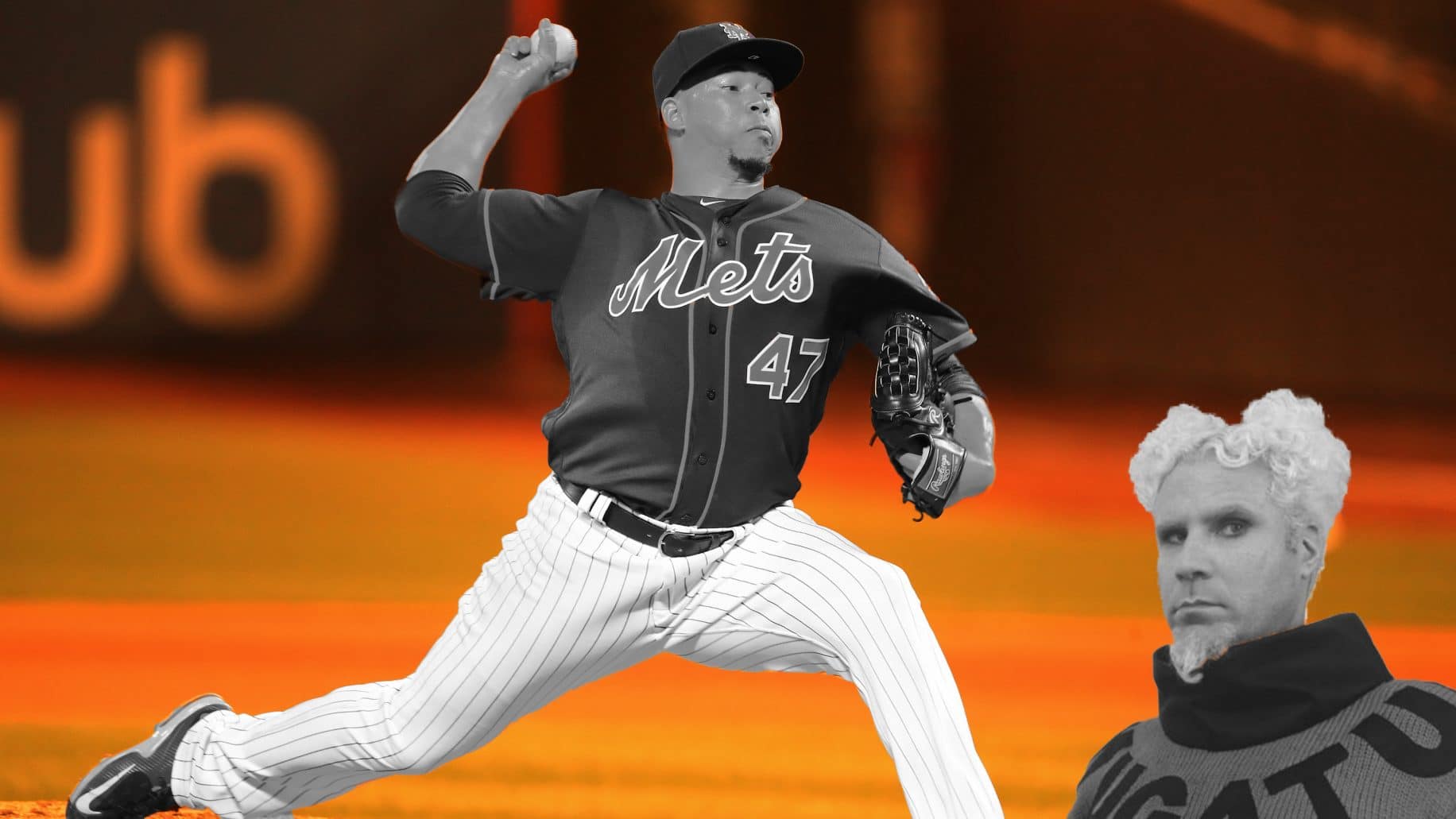 When August came around, the Mets were starting to fade out of the division and wildcard races, and it seemed hopeless. When asked about the team's lack of success, Nimmo said "Gosh darn man… were playing our keesters off and we can't win a freaking game!!!" Feeling ashamed of what he said, Nimmo took the rest of the season off to repent on his sins of foul language and eventually joined a seminary, ending his baseball career.
By mid-September, the Mets were the laughing stock of the league, and Mickey Callaway said he was "proud of the way the boys were battling and fighting". But don't worry Mets fans, they finished the season on a 12 game wining streak when everyone was back healthy and producing, and Mets fans began asking themselves "Is next year the year it all clicks?" Well… only time will tell (No. Next year is not the year it all clicks it never will).