In an interview on October 28th with YES Network, Scott Boras suggested that Bryce Harper's free agency search is over before it really began.
"We know who the team is, it's already completed and done," Boras said. "But Bryce has told me he wanted to tell you personally, so I'm gonna let him do that."
Now of course he could just be trolling.
According to Metsbloglover on twitter, he stated that Harper recently moved into a Long Island City apartment. The same complex (NOT ROOM) 4 current Mets live in. I am of course just reporting this. There hasn't been actual proof on my end. Even if this was true it could mean absolutely nothing but lets speculate anyway.
The Benefits of Long Island City
For some Mets, that's a problem they've taken off the table by making their baseball season homes in Long Island City. Former Manager Terry Collins and a slew of players, including David Wright and former Mets' Jon Niese and Daniel Murphy among others, have all rented apartments in the Avalon Riverview, a 32-story building in Hunters Point, a quick drive or subway ride to Citi Field.
The rents at Avalon Riverview range from $2,400 up to more than $7,800 for studios, 1,2 and 3-bedroom units, all with access to a state-of-the-art fitness center, concierge service and a 10-minute train ride into Grand Central Station or a 40-minute ride on the 7 to Citi Field. This is a pretty smart way to avoid the Manhattan commute during each home stand.
"I was talking to another big Mets fan here about it and we were both just imagining the reasoning of it and can only come up with he wants to be a Met. If he was gonna be a Yankee LIC makes no sense from a commute standpoint."

"And if it's because he wants to market himself more why wouldn't he just have a crash pad in Manhattan? You move in with the Mets? You're signing with the Mets. That's my logic." -NotreMets
We can also speculate that he moved in temporary for marketing purposes in NYC. We just don't know but guessing is always fun!
Bryce Harper in 2015: "I think a lot of people saw what the National League East was about — how much pitching we had, how much competition we had in that aspect with [Matt] Harvey and [Jacob] deGrom and [Noah] Syndergaard, those three guys were unbelievable this year," Harper said. "So I tip my cap to them and the Mets organization."
"I hope they win it all," Harper said (Sept. 26). "Good luck to them."
Bryce Harper in 2018: "This could be a quick inning with frickin' Jacob deGrom right here. He's lights out. The guy is unbelievable." "Having to face him in the NL East all year long. He's one of the funnest guys to watch pitch. . . ." "That Mets staff. You look at deGrom, [Noah] Syndergaard, I mean, [Zack] Wheeler was lights out against us the other day. He was 100." "They've got three guys that are just lights out. It's incredible."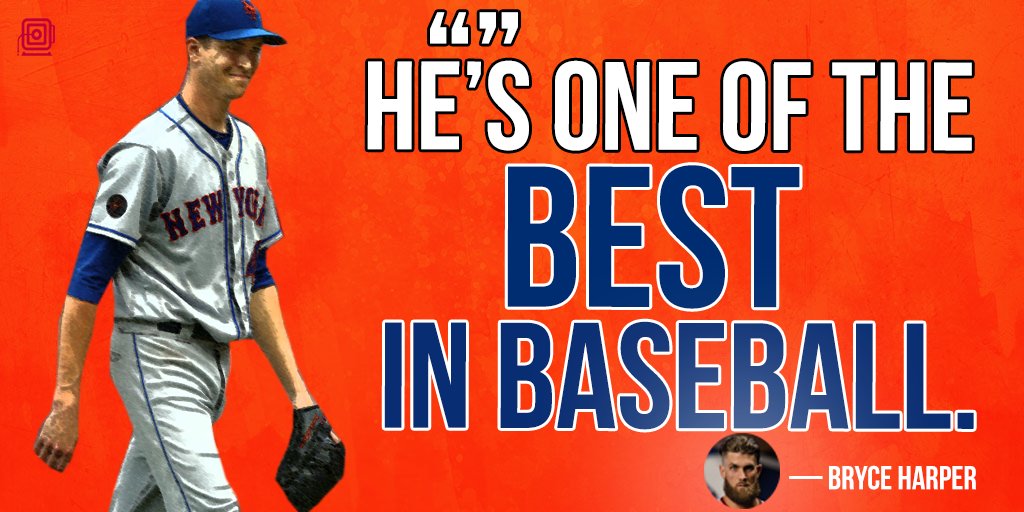 So many compliments about the Mets by Bryce Harper! Maybe he's coming over to our side now! Or maybe this means nothing!