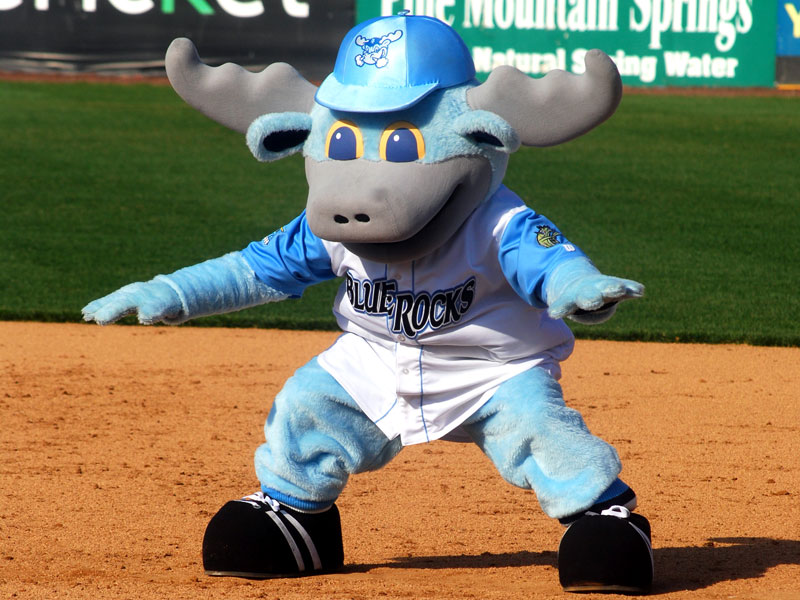 According to the New York Post's Mike Puma, the Mets are sniffing around and contemplating bringing in former Kansas City Royal Mike Moustakas to man the hot corner for the Mets in 2019. You remember this guy right?
He basically cussed Syndergaard out from the visitor dugout during Game 3 of the 2015 World Series after Thor decided to run his opening pitch to Alcides Escobar up and above the shortstop's head.
Moustakas stuck up for his teammate and showed Syndergaard he wasn't having any of it. But is the fiesty third baseman a good fit for this team?
Let's find out…..
The Pros: Dude's got a mean streak and will stick up for his teammates no matter what the situation. A real "gamer" as they say. Provides a solid glove with decent range at third base defensively as well.
Moustakas can also mash – averaging 29 doubles, 33 home runs and 90 RBI's over the last two seasons. The Mets need a middle of the order bat to protect Cano and Ramos that can make good contact also….Moustakas can provide that.
The Cons: Scott Boras. The agent for the 30-year old 3B will be expecting a three to four year deal for his aging client as this may be the peak years of his production. Boras may advise the Moose to hold out for a four year – $60 million type of contract. After the initial sour taste left in the mouth of the Wilpons by Todd Frazier, I'm not sure if they would agree to that long of a deal.
Secondly, low on base percentage. Despite not striking out a lot, the Royals former 3B also didn't draw many walks the past two seasons. An OBP of .314 and .315 is not exactly enticing when you have options like T.J. Rivera or Jeff McNeil to already provide you with high on-base % and play a decent 3B. Don't forget the possibility of Peter Alonso coming up and taking over the 1B job too. That doesn' t leave much room for signing a guy you would be paying a lot and expecting to start on an everyday basis.
Finally, another left-handed bat. Mets new GM has already stated that he'd like to build a team with some more balance offensively as far as which side of the plate his hitters start from. With several lefties already slated to start every day (Conforto, Nimmo, McNeil, Cano…etc.) a few more right handed options who can also produce wouldn't hurt. Unfortunately, Moustakas isn't one of them.
Verdict: While I certainly think The Moose can provide some more potency to what was a historically bad offense at times last season as well as provide a sort of fiery energy that a guy like Jose Reyes brought when he was on the team…..I think the Mets and Brodie Van Wagenen can still hold out for some better options to spend that money with. Personally, I'd prefer they offer a trade including Steven Matz and a prospect for a righty power hitter in his prime who won't break the bank. (Nick Castellanos, maybe?) Then use the $10-15 million they can have remaining and get a reliable fourth starter and/or a lefty specialist. But Moustakas wouldn't be that bad.
Let's not forget….he did his part and ended up batting a solid .304 in that 2015 World Series against our "wonder arms".
Sixty feet six inches indeed.