Jeff Wilpon was spotted in Las Vegas yesterday at the 2019 international CES (Consumer Electronics Show) event.
Dates: 

Tue, Jan 8, 2019 – Fri, Jan 11, 2019
You know who is also in Las Vegas? Bryce Harper! He owns a mansion there! So why isnt Jeffy boy visiting him and his agent?
Jake Ciorciari ran into Jeff at the CES event and asked him about Bryce Harper! All Mets fans want Jeff Wilpon to comment about HARPER!
Well here it is:
" Maybe if I owned one of the tech companies here then we could afford to spend money on him"- Jeff Wilpon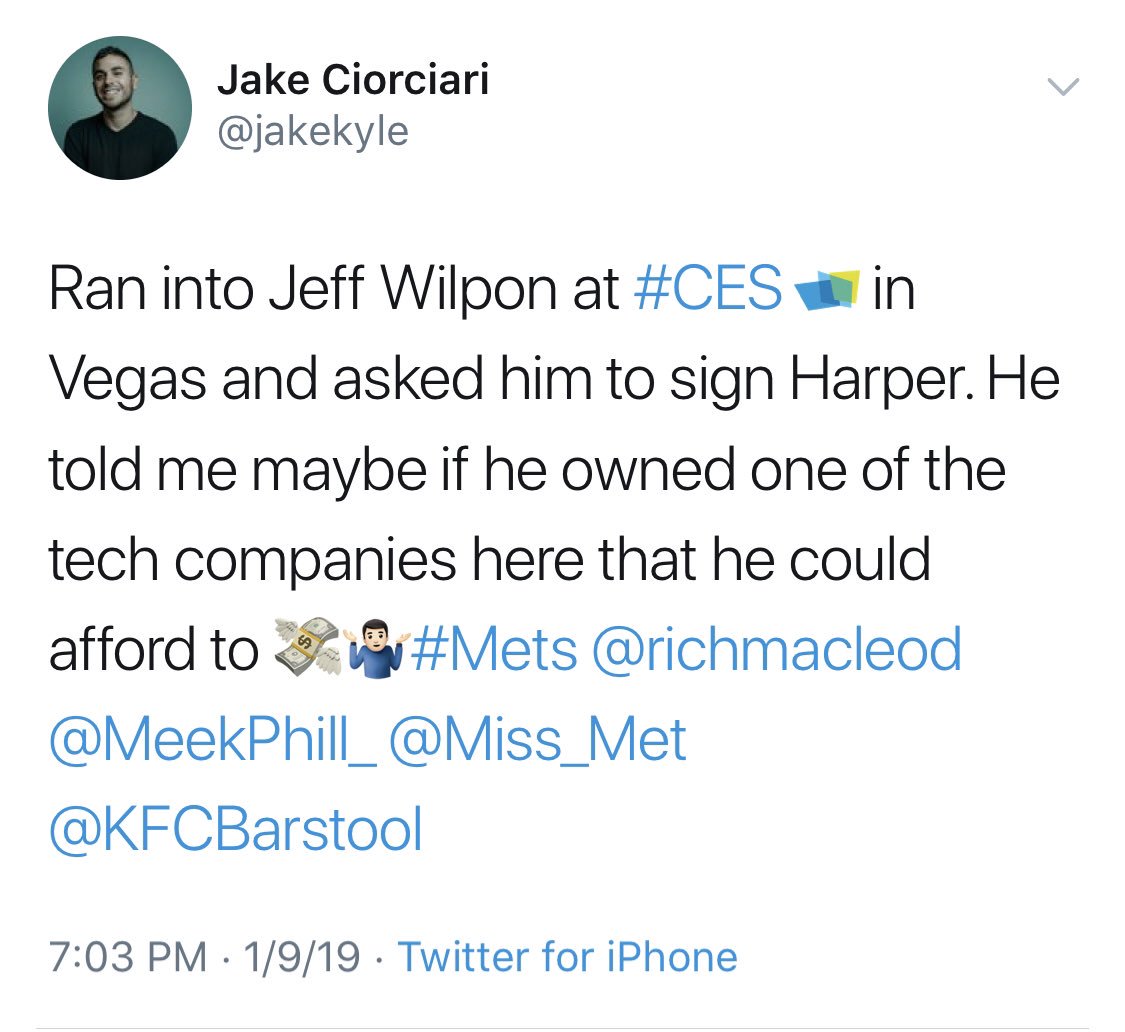 Many people didn't believe Jake. Many people don't even know what a CES is! But alas he has proof!
Are you surprised by Jeffs comments? I am sure NOT! And are they true? Who knows!