The7Line Army had plans to see the Mets take on the Cubs at Wrigley Field on June 22nd.  A sea of 2,000 Mets fans were going to march into Wrigley Field and cheer on the Mets. According to The7Line owner, Darren Meenan, the Cubs backed out and would not allow the group to go about their initial plan: to invade Wrigley Field.
In 2013, The7Line Army visited Wrigley. However since then the Cubs changed their policy. They no longer sell tickets in the bleachers together.  It's 1st come 1st serve for bleacher seats.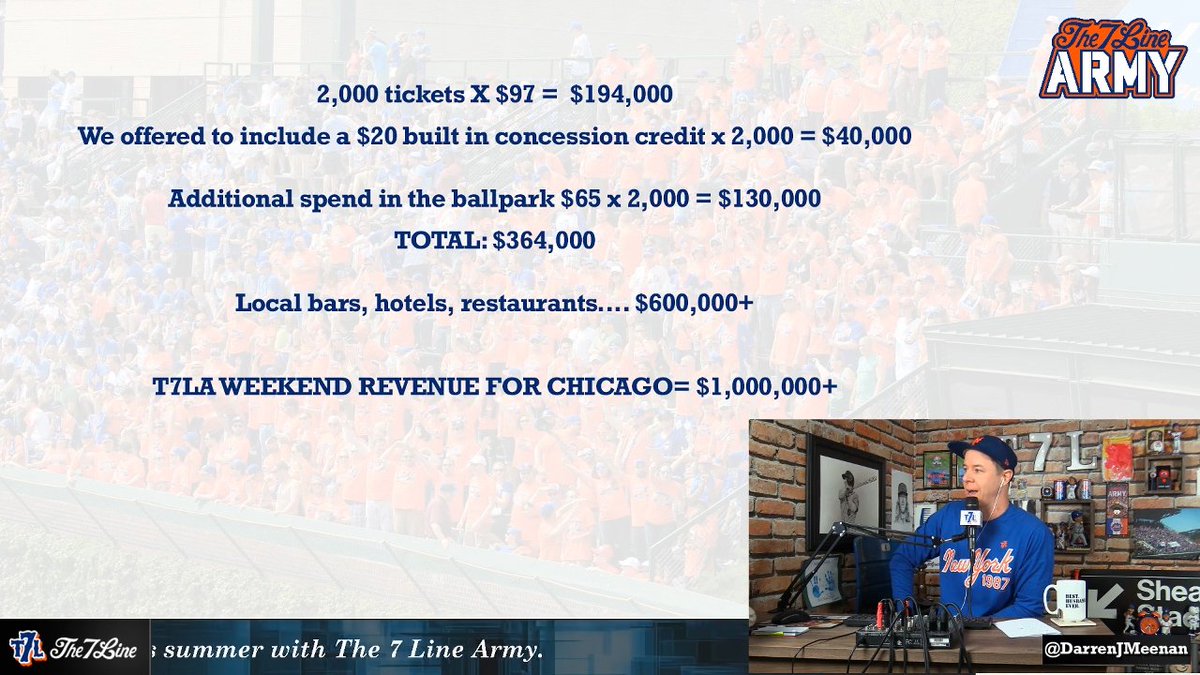 The city of Chicago is missing out Meenan's proposed revenue. The7Line Army members are outraged and have not stopped flooding the Cubs social media pages (Facebook, Twitter). One fan has even resorted to cutting up Cubs baseball cards. That will surely show those Cubs ticket salesmen!