2018 Lineup:
CF Brandon Nimmo.
LF Yoenis Cespedes.
RF Jay Bruce.
2B Asdrubal Cabrera.
3B Todd Frazier.
1B Adrian Gonzalez.
C Kevin Plawecki.
SP Noah Syndergaard.
SS Amed Rosario
2019 Projected Lineup:
CF Brandon Nimmo
3B Jed Lowrie
2B Robinson Cano
C Wilson Ramos
LF Michael Conforto
1B Todd Frazier (Until Alonso gets called up)
CF Juan Lagares/ Keon Broxton
P Jacob deGrom
SS Amed Rosario
The 2019 lineup is going to look very different and that's a good thing. You will see more guys batting for average (Cano Lowrie), more guys getting on base (Cano,Lowrie, Nimmo) and more runs being scored compared to 2018's lineup. You might even see some pop from a few new guys! (Ramos, Alonso)
The Mets could potentially have 5 new faces in their everyday lineup in 2019. Jed Lowrie, Robinson Cano, Wilson Ramos, Keon Broxton and the rookie Peter Alonso are expected to be in the Mets lineup all together at some point in 2019.
Quick facts:
Robinson Cano: From @statcast: Since 2015, Cano's .367 xwOBA is roughly equivalent to 2018 Alex Bregman. Since 2015, Cano's 127 wRC+ is second behind Altuve. Cano's 2018 hard hit rate of 51.7% was second among all left-handed batters last season.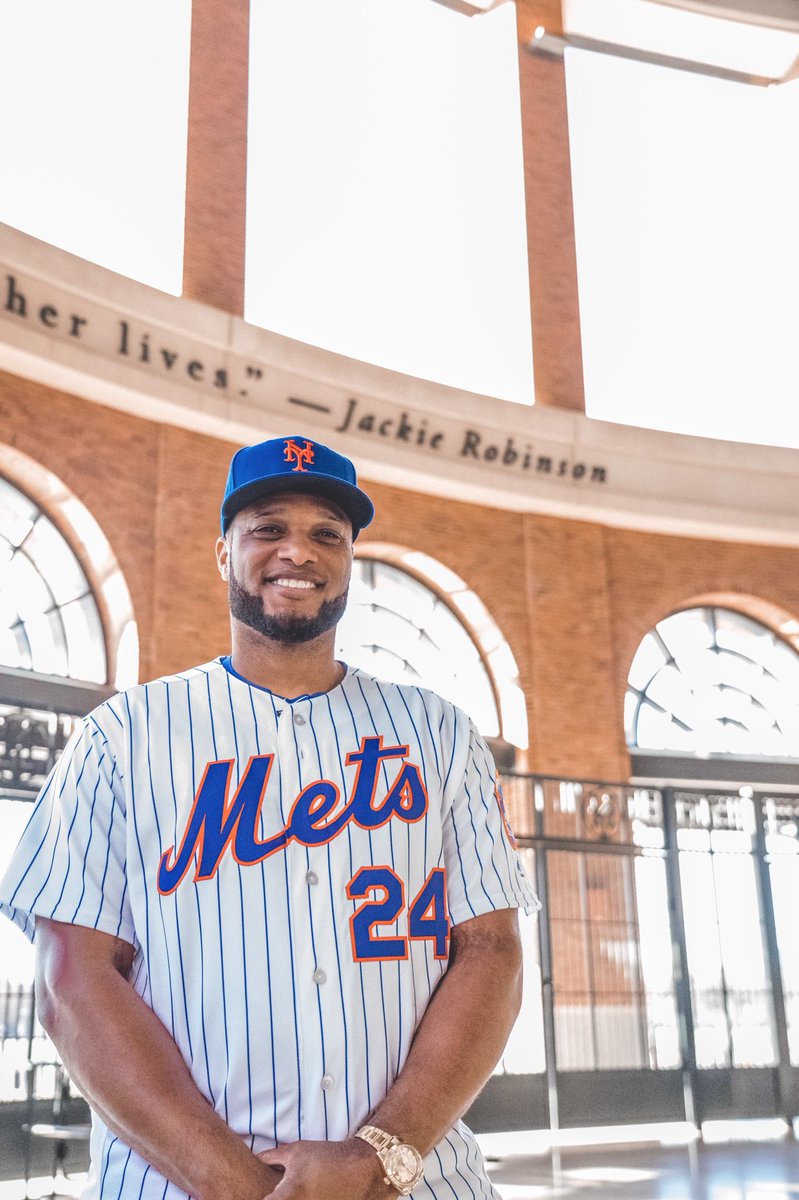 Jed Lowrie:
2008-2016: .258/.326/.400
2017-2018: .272./.356/.448
Lowrie had a deviated septum, leading to some major difficulty sleeping, detailed in this article here. Since having the septum surgery prior to 2017, Lowrie has raked.
2017-2018 fWAR 2nd base leaders:
1)Jose Altuve: 12.5
2)Jed Lowrie: 8.5
6) Robinson Cano: 6.1*
Wilson Ramos: He batted .306 between the Phillies and Rays last season with 15 home runs and 70 RBIs. Over the past three seasons, Ramos's .826 OPS is second-best among all catchers with at least 1,000 plate appearances.
Keon Broxton: He had 11 DRS in CF last season, 6th in MLB, insane considering he only played 134 innings there. He's absurdly fast, with a 29.7 sprint speed ranking in the top 2% in MLB. Broxton also is a power threat, with 20 HR in 2017.
Peter Alonso: He led the Minors with 36 homers during the regular season and the Arizona Fall League with six more, not including a shot off a 103-mph Nate Pearson fastball during the Fall Stars Game.
I am excited about this new lineup and you should be too! Lets go Mets!