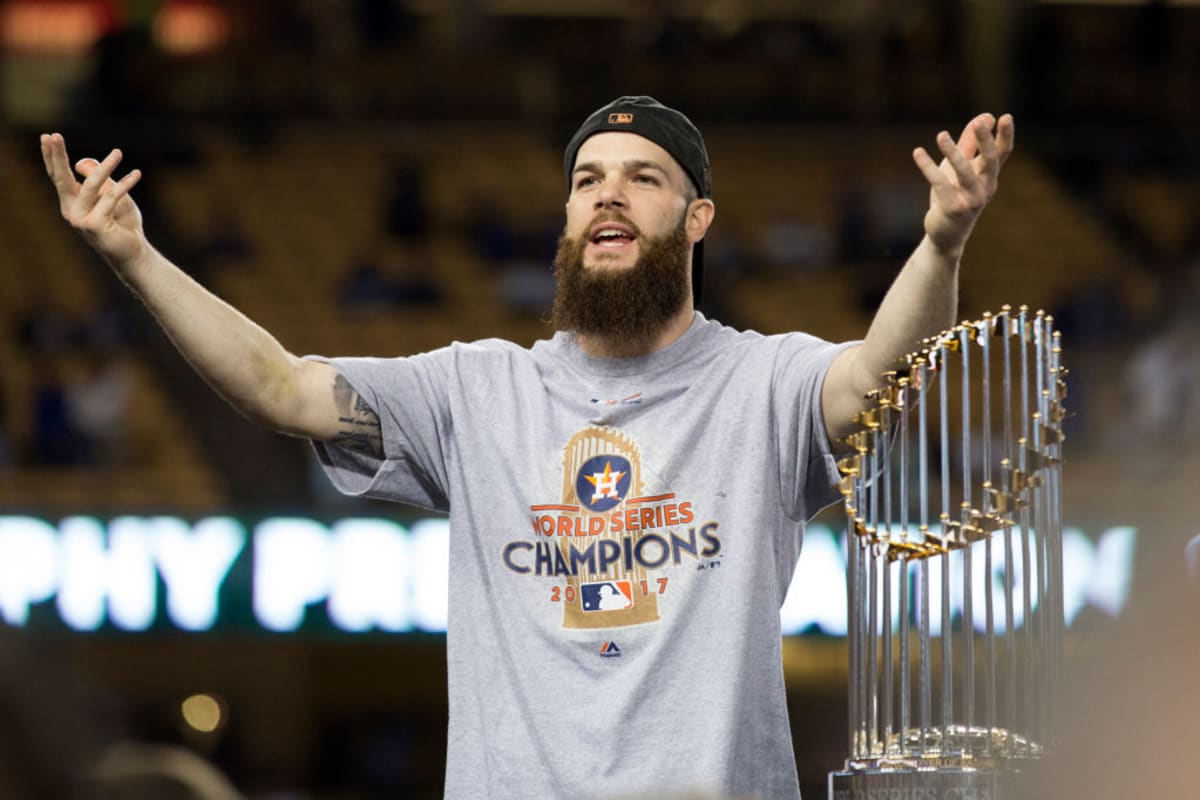 Major League Baseball has completed week 1 of the 2019 season. If week 1 told us anything it's that the NL East is a tough division. Teams in this division have their strengthens and weaknesses. The Mets need an edge. They need Dallas Keuchel.
There are several reasons why the Mets should sign Keuchel and there are reasons why the Wilpons probably don't want to sign him.
Pros:
Depth. By signing Keuchel the Mets create depth in their starting rotation. Jason Vargas becomes the swingman aka multiple inning bullpen guy. Instead of having a below average 5th starter the Mets would replace him with an ex-Cy Young winner.
Going for it all. If Brodie Van Wagenen wants to back up his statement saying "come get us" he should sign Keuchel. A rotation of deGrom, Syndergaard, Keuchel, Wheeler, Matz sounds a lot better than if Vargas was in there. Send a message to the NL East. Sign the man.
Asking price is down.  Keuchel's asking price has plummeted due to the fact that the season has already started and he will need a couple minor league starts to prepare for the majors. If the Mets can get him on a one or two year deal (especially if Wheeler walks) I say go for it!
Cons: (Getting inside the Wilpon's minds)
Money.  Keuchel still wants a contract that will be more than his rejected qualifying offer.  17.9 million dollars to be exact. It's very unlikely the Mets would give him that kind of money when the season has already started. Maybe they offer him multiple years and the annual salary decreases?
Luxury Tax. The luxury tax payroll is at around $192m, $14m shy of the 2019 threshold.
Draft pick. If the Mets were to sign Keuchel they would forfeit a pick after Competitive Balance Round. Does Brodie care about prospects or will he go for the now instead of building for the future. (See what he did with prospects this off-season and there is your answer)